03/14
2010
Got WordPress (on my mind)?
(72,211 views)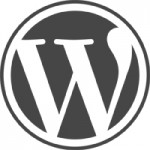 When we initially launched our first blog (a long time ago), we did our research.
How should we go about it? What was available? How easy were installation, administration & upgrades? How do others do it? Should we write our own blog software?
Anyway, back then we made the informed decision to use b2evolution.

Over time though, and due to the limited support and updates, it became harder and harder to manage; there is a very limited amount of plugins available, ongoing development and updates are rare, not to mention that it always was just that – a blogging application. It was never meant to be a content management system.
Recently, we started seeing more and more clients with existing WordPress installations. Not necessarily because they needed it as their blogging back end (some of them don't even have a blog), but because it gave them the opportunity to easily update their content without having to contact a web developer.
And almost every single new client or prospect wants the same opportunity for his (new) website.
Now, trying to convince a client or a prospect (or anyone else for that matter) that you can do something when you cannot prove it and you don't have anything to show them anything is hard. Really hard.
So we looked at WordPress again. Read up on it. Looked at the development community. Opinions. Requirements. We looked at a lot of things.
We downloaded the code and installed it on one our test servers. And we looked at even more things. The code. The structure. The usability. The Codex. The functionality. Yes, we looked at a lot of things.
And it didn't take long until we were convinced we were going to do it: We were going to move our existing blog to WordPress.
Not the website – just the blog.
Long story short – we did it.
Not the easiest thing ever; but maybe the processes involved, including the issues we encountered (and how we got around them) will be useful to others out there.
(Visited 112 times, 1 visits today)