02/17
2012
Branding Failure by Spelling
(2,209 views)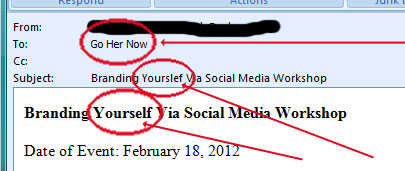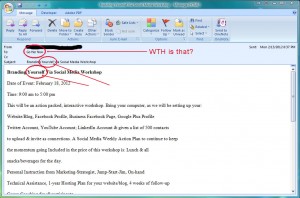 You just branded yourself as someone who:
1) cannot spell
2) DOES NOT PROOFREAD
3) missed "email etiquette for business" completely
4) I would NEVER do business with for the reasons mentioned above.
Further down in the email it reads:
" This program is valued at $4,112.
Your cost is only $169.00 per person!!!! "
Proper usage of spellchecker apparently is not included in the price.
(Visited 93 times, 1 visits today)