Hacked By Imam
QQ:2190782403
logoutimam@gmail.com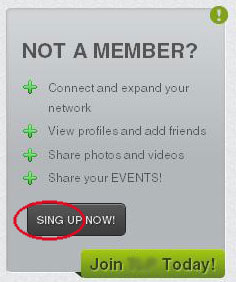 Why you should always pay someone to proof-read everything.
Especially the stuff on your homepage.
Or stuff that's on every single page.
Or the widget that tells people to take out their wallet and/or credit card.
I sang. All day long. Still no account.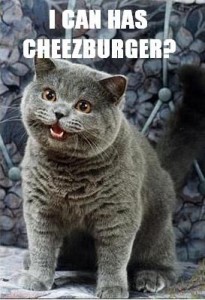 We received this (unaltered) email this morning.
And while we get similar ones constantly, the grammar used in this particular one was simply too atrocious to not share it. Names, email addresses and phone numbers were removed to preserve some dignity.
I bets they offers copyrighting service, too :) Enjoy.
++++ original email ++++
We are a leading Link Building SEO Company, offers complete SEO services.
Continue reading »

To this date, there is no way for a user to contact the owner or admin of a Facebook Page – unless a contact email address has been published on the page's Info tab.
Sure, you can have your Facebook fans hunt for a way to contact your business by assuming they will go to your website and hope they find the contact option (if there is one), a phone number (if there is one), you can make them read through the Info tab (did you put a contact email address there?), or hope they will make an educated guess and send an email to support@, webmaster@ or info@.
Continue reading »

If you ever wanted to insert a (random) thumbnail of another post or a gallery of thumbnails anywhere in your post(s), page(s) or even in your sidebar or footer without the use of a bulky gallery plugin that might not be compatible with your theme or another plugin you installed, thumbnails anywhere is for you.
Download from the Official WordPress Plugin Repository
If you are using Cufón font replacement in your web project, Microsoft has another surprise for you.
Their newest release of Internet Explorer, IE9, does not render Cufón at all.
Meaning: Everything on your site that you so carefully crafted – probably your menus and headers – simply don't show up. Not even in ugly Times (New Roman).
Your otherwise beautiful website might look like this: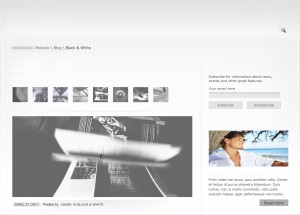 All menus and H-Tag are missing, which makes the page almost useless.
To check how your site looks in various versions of Internet Explorer, try the netrenderer by GeoTek Datentechnik.
Why I use them: Unlike other sites that offer a similar service, the preview on theirs is almost instantaneous.
When using their service, please don't forget to add /index.php if you are trying to generate a preview for a WordPress site and are using mod_rewrite to generate Search-Engine-Friendly Permalinks.
E.g. – if your site's address is http://yoursite.com enter http://yoursite.com/index.php in the box.
How to resolve?
Continue reading »


If you want a convenient way to track your facebook shares and likes and have access to the "backend Admin Pages" facebook automatically creates when you have implemented all the necessary code in your page, this one is for you.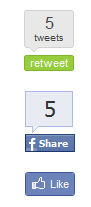 Admitted, we joined the facebook share/like social plugin button craze late.
Partially because before we didn't know enough about the inner workings of the implementation as well as growing security and privacy concerns revolving around facebook.
But eventually we gave in, after doing our research we integrated both buttons into our blog and waited. We waited to see if somebody was actually using the buttons, and what was going to happen when someone did.
Continue reading »
Hacked By Shade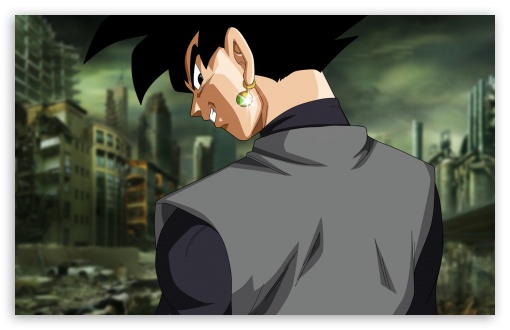 GreetZ : Prosox & Sxtz
Hacked By Shade <3